Digital Literacy
Registration Unavailable
Ed2Go Online Classes
Price not
available

Jul 11, 2017
Create your destiny. Learn new skills online. Work towards professional certification, or master a new hobby.
Online Career Training:
6 to 18-month programs are online, self-paced instruction that prepare you for industry certification or a new career.
Self-paced, allowing you to learn on your schedule
Accessible 24/7, so there's nothing standing in your way
Most texts and materials are included
Online Classes:
6-week, online courses teach you professional skills, help you earn continuing education credit, or allow you to learn new hobbies.
Instructors are industry experts, so you learn from the best
Most course materials are included
Discussion boards allow you to engage with your peers
The Ed2Go CATALOG includes courses in
Arts and Design
Business
Computer Applications
Computer Programming
Construction and Trades
Health and Fitness
Hospitality
Information Technology
Language
Legal
Math and Science
Teacher Professional Development
Test Prep
Writing
Check out the CATALOG and sign up online here.

Take classes online from home or on the go, or come to Axiom's office at 6 Water St., Machias, ME to use our computer lab (please call ahead to see if there is a computer available).
For more information about Ed2Go or any of our other educational programs, please call Sharon Foss, 255-4917 or email classes@connectwithaxiom.com.
Take classes online from home or come to Axiom's office at 6 Water St., Machias, ME to use our computer lab.
"This program allowed me to study when my schedule allowed it, while still holding me accountable with a timeline. It's just what I needed."
– Jeffery P., Cisco CCNA Certification Training –
"Ed2Go is a great opportunity for business trainings and professional development. It is easy to use. I have had nothing but positive reviews from people who have taken classes."
—Danny McDonald, Director, RSU 39, Aroostook Adult Education-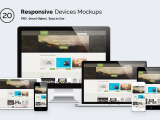 Registration Unavailable
How to Create Winning Website Content
with Valerie Lawson

Jul 12, 2017 at 5:30 pm
, runs for 2 weeks
Before you buy a domain name and find a host, it's a good idea to start planning your website. You will need to find the images and create the written content that populates the pages. If you know what you have to say first, building your website will be so much easier.
· What can a website do for you?
· How do you tell your story with words and pictures?
· How many pages do you really need?
In this class, we will:
· Identify the types of websites
· Survey websites for ideas
· Explore website pages: where does stuff go?
· Learn about the inverted pyramid method of stating ideas...
· And creating content for the lead generation funnel
· Learn about creating content using words, images, and other media
· Discuss maintaining and updating your content
Learn to mine your business's history, products, and other company information to create winning content for your website!
Instructor Valerie Lawson holds degrees in Website Graphic Design and Electronic Publishing and is an award-winning poet who has written publicity and content for non-profits for many years.