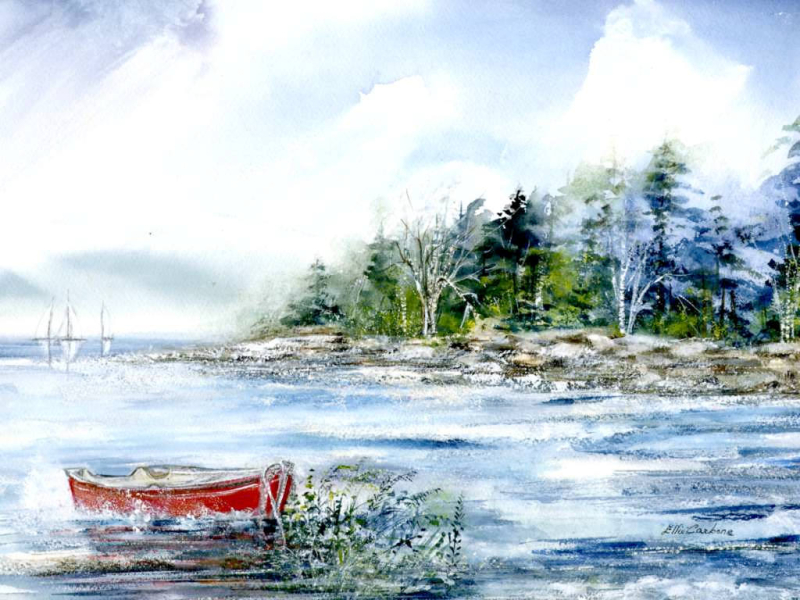 Advanced Watercolor with Ellie Carbone (July)
with Ellie Carbone
$6500
Learn how to paint with watercolor using techniques and a basic knowledge of art materials.
Materials not included in course fee; students should bring their own materials and supplies to class (brushes, watercolor, paper, water container, and papertowels). A more detailed list coming soon.
Instructor Bio: While developing her watercolor techniques over the past 27 years, Ellie Carbone has studied with famous masters of watercolor such as John Pike, Ron Ransom, Judie Wagner, Tony VanHasselt, and Tony Couch and has participated in many art shows. Her work has been exhibited mostly in central New York, where she has participated in exhibitions at the Skaneateles Art Festival, the Everson Museum, and the Parish Art Festival.
"Watercolor painting and art in general offers me many rewards and I paint as often as possible. Watercolor's exciting qualities - its freshness, immediacy, and spontaneity - are what also makes it the most challenging painting medium."
Jul
11th
,
2017
Tue
for
3 weeks
from
5:30 - 8:30 pm
Community of Christ Church
22 North St
Machias, ME 04654 Get directions